The Johnson Family
Diane and her three children have not always felt safe. After fleeing domestic violence, the Johnson family came to Lexington hoping to rebuild their lives. However, child care and the well-being of her children continued to be a struggle for Diane. Her three children each have special needs and have experienced difficulty in finding a welcoming environment. Six year old Alexander is autistic and has struggled with being included and understood. Four year old Scarlett has an auditory processing disorder and has often been quiet and reserved. Two year old Avery is autistic and prone to wandering, especially in situations where he felt uncomfortable, and is also affected by multiple environmental allergies.
With each of these challenges, Diane searched diligently to find a place for her children. While signing Alexander up for Kindergarten she was told about the Boys and Girls Club and later learned of our Early Learning Center. Diane reports that her children have been embraced fearlessly! Alexander is now making friends and learning new skills as he feels welcome and respected by staff and his peers. Scarlett has shed her formerly reserved shell and now sings, plays her toy guitar, and enjoys performing in front of others. Avery has stopped exhibiting the need to run as often and his mother firmly believes it is because he knows he is loved and cared for here. "For him to not want to leave speaks volumes!" she tells us. Diane shares, "For the first time I'm thinking long term," and boldly attributes this to our programs. She dreams of a future that has each of her children living their best lives.
Bill Foster - Volunteer
It takes an Army to meet the needs of the many individuals struggling with hunger, homelessness, and poverty in Central Kentucky. Everyone - from those who read to children, to those who sort clothing, to those who teach classes in our shelter - brings a unique set of skills and experiences that allow them to "Be a Shield" for those in need.
Bill Foster began volunteering at The Salvation Army after retiring from his career as a truck driver. He started by ringing the bell during the Christmas Season but his unique skills quickly led him to a much needed role as a driver. Bill can be found behind the wheel at Christmastime as he drives bell ringers to local stores, during the summer as he transports at-risk kids to camp, and during times of tragedy as he delivers our response vehicle and volunteers to the scene of a disaster. His concern for others, humility, and sense of humor make him an uplifting presence for the individuals he serves whose lives are often filled with worry.
Bill says that volunteering at The Salvation Army opened his eyes to the needs of the community. He encourages anyone who is on the fence about volunteering to give it a try. "What I do is just a little bit of helping someone else," says Bill. He insists that no special skills or knowledge are needed, just a willingness to serve others with whatever gifts God has given you.
David Lynem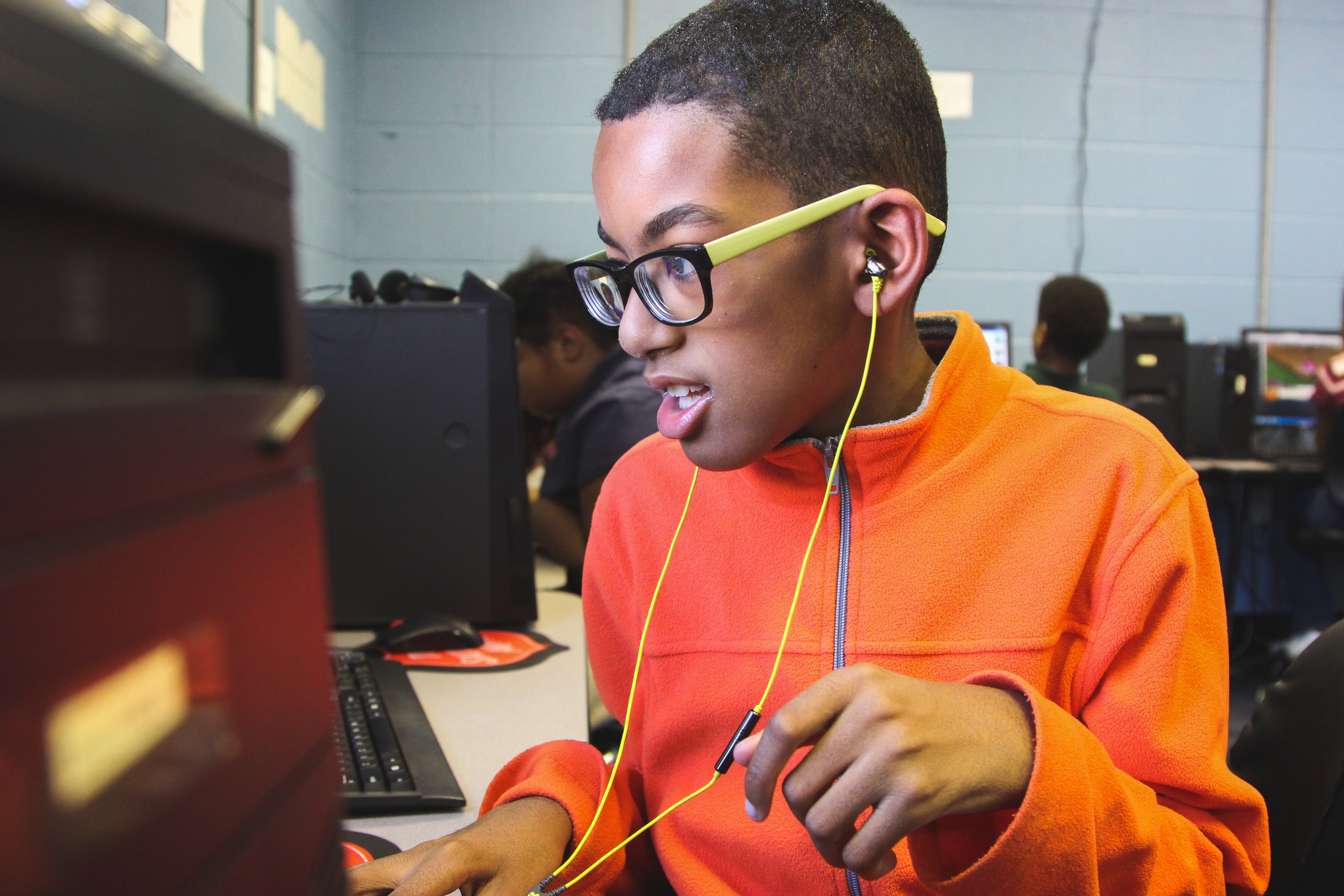 For Kendra it has always been important for her son David to feel included. At only two months old David lost his father in a tragic accident. He also suffers from generalized epilepsy with developmental delays and muscular weakness. Despite these circumstances, David is known for his outgoing personality and determination!
David began attending the Boys & Girls Club in 2015 after his mother heard many good things about the program from other parents. While he was already attending another after-school program, the kind words of others convinced Kendra the Boys & Girls Club would be a great fit for David. "They don't treat him any differently," Kendra happily states. She praises the consistency of the staff and the encouragement of David's peers while at the Boys and Girls Club. Kendra finds comfort in knowing that David is learning resilience and the life skills he needs to fulfill her dream for him to become self-sufficient. More than anything, she hopes that David will finish high school and become independent. She believes he is well on his way and is encouraged by his dream of becoming a nurse.
Kendra believes that the time David spends at the Boys and Girls Club is building the foundation for an independent life, and that more than anything, he is happy.